Shop and Drop!
Kids Dance and Christmas Craft

9.30am - 11.30am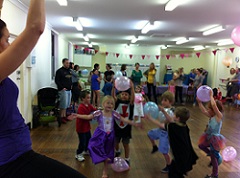 Come and join us for a morning of fun! Let us take care of your children for the morning whilst you finish your Christmas shopping.
The workshop will allow your child to explore movement in our fun and inclusive dance class. We will also have story time and make
some beautiful X-mas craft to take home or give their loved ones.
BOOK HERE;