Our super fun and cute Grown UP & Me classes are resuming this coming week. Enjoy quality time with your Under 3 year old, improving gross and fine motor skills in a caring environment. Mondays 10.30 and Saturday 9.00am. Book now so you don't miss out as numbers are limited. www.djazzexdanceandpilates.com/enrolment
Have you always wanted to try our Pilates equipment classes? Or Ballet for Seniors? This Sunday is your chance to book your classes, get your gear, sell 2nd hand shoes and try some classes!
Come and join the fun! If this is not for you - share the love, someone else might like a FREE class! :-)
Shop and Drop!
Kids Dance and Christmas Craft

9.30am - 11.30am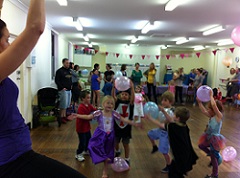 Come and join us for a morning of fun! Let us take care of your children for the morning whilst you finish your Christmas shopping.
The workshop will allow your child to explore movement in our fun and inclusive dance class. We will also have story time and make
some beautiful X-mas craft to take home or give their loved ones.
BOOK HERE;